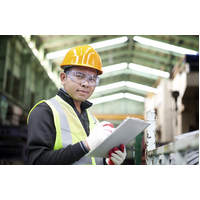 Changes are being proposed to the Resource Recovery and Circular Economy Act, 2016 (RRCEA) that affect the Resource Productivity and Recovery Authority (RPRA). The Ministry of Government and Consumer Services (MGCS) introduced the Rebuilding Consumer Confidence Act (the Bill) to propose legislative amendments to modernize the governance, accountability and transparency of Administrative Authorities overseen by MGCS.
As part of this Bill, and in order to align with proposed changes by MGCS, the Ministry of the Environment, Conservation and Parks is proposing changes to the Resource Recovery and Circular Economy Act, 2016 (RRCEA) that would affect the governance of the Authority. Most of the changes proposed by MGCS are already in place in the RRCEA, and therefore only a few additional changes are being proposed at this time to keep the governance and oversight frameworks aligned and to continue to reflect best practices for administrative authorities.
The changes are as follows:
The Minister can appoint a Chair from among the members of the Authority's Board.

The Minister can request disclosure of compensation information from among the Authority's board of directors, officers and employees.

The requirement to table the Authority's annual report in the Legislative Assembly has been removed (but the Authority must continue to post the report on their website by the annual deadline of June 1).
OWMA is concerned with the ability of the Minister to appoint the Chair of RPRA and the potential for a stakeholder-aligned individual to be appointed. RPRA has been under attack from EPR producer groups over recent months and these changes could be used to reduce RPRA's oversight of EPR programs and the ability of RPRA to enforce and hold parties accountable.
---