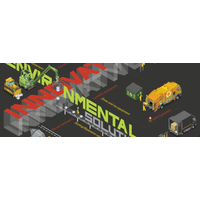 With this year's Waste & Recycling Expo Canada (CWRE) and Municipal Equipment Expo Canada set for October 25-26 in Niagara Falls, Ontario, a special offer has been made available for exhibitors, sponsors and industry partners to invite their respective customers to the event taking place at Scotiabank Convention Centre.
Customers and prospects can still pre-register for a FREE Show Pass to the trade show floor by simply filling out and sending in the registration form (see link below) before October 23. By doing so, your clients will save the $60 door fee.
The Canadian Waste to Resource Conference (CWRC), also slated for October 25-26 at the Scotiabank Convention Centre, will showcase over 25 informative workshop sessions, high-profile speakers, key networking opportunities, poster presentations and more.
In its eighth year, the CWRC continues to be a must-attend event for waste management and waste managers in the public and private sectors throughout Canada and the world. Conference attendees will receive free entrance (with registration) into the CWRE.
For more, visit: www.cw2rc.ca
We look forward to seeing you in Niagara Falls.
SPECIAL OFFER LINK: www.CWRE.ca/vip1
Waste & Recycling Expo Canada / Municipal Equipment Expo Canada / Canadian Waste to Resource Conference
Scotiabank Convention Centre
Niagara Falls, Ontario
October 25 - 26, 2017
---