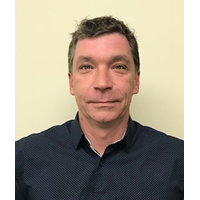 It was family, not fate, that put Greg Hale on the road to a career in trucking.
That he works for Challenger, one of Canada's largest privately owned transportation and logistics companies, is hardly a surprise to Hale or those who know him well.
After all, trucking is in his DNA.
"I got involved in this industry as a driver," recalled Hale. "I've been in trucking all my life. All my family has been in it. The minute I turned 21, I was in a truck. Two years later, I purchased my own truck, so I was an owner-operator at 23."
It afforded Hale a unique opportunity to travel across North America.
"I've been all over Canada and the U.S.," he said. "Seeing the world in that way is really fascinating. Coeur d'Alene, Idaho stands out. The mountains are amazing and you can see the lake below. But Florida would be my favourite place."
Eleven years ago, the Nova Scotia native began working for WA Baker Trucking, located in St. Catharines.
"I was a truck owner-operator until 2007 and then I ended up running WA Baker Trucking," recalled Hale. "I was there for two years and then Challenger purchased the company in 2009."
Hale has held various positions at Challenger since the transition, including his current role as operations manager.
"I started out as a dispatcher and worked my up to planner, then up to operations manager. I run the garbage division. I'm involved in the specs of the trucks and I'm involved in the selling of the trucks – also being the mediator to keep the drivers happy."
Having driven trucks himself gives Hale some common ground with those who report to him.
"I've been there and I can walk them through a lot of stuff," he noted. "If the truck is broken down on the side of the road, rather than have them sit there, I generally have the knowledge to help.
"There's really no such thing as a typical day. Usually, it's putting out fires. You constantly have to be on top of things."
The job also calls, literally, for Hale to be available 24/7.
"My cellphone never leaves my side," said Hale. "If they are going to call at 2 or 3 in the morning – I've got them to the point that they've exhausted all that they know before they're going to call me – I always answer."
And Hale is always aware of Challenger's commitment to green initiatives.
"I wanted to buy glider kits (new trucks and tractors that get rebuilt or remanufactured powertrain components)," said Hale. "I wanted to buy gliders because we're regional. We only go into Michigan. But we decided not to because we wanted to lead the pack in green initiatives."
It's a busy work life, but Hale does manage to squeeze in some time for two of his favourite hobbies.
"I golf a little bit and I like to ride my motorcycle," he noted. "I live in Niagara. I've driven motorcycles in Key West, Florida (Hale trailered them down) and the Cabot Trail (Nova Scotia). I've done that twice."
Hale has also managed to map out an impressive and successful work path.
"What I'm most proud of is where I'm at today," he said. "I've come a along way in 10 years. Operations manager is a long way from driving a truck. And I'm very fortunate to be part of this industry."
*
ON THE IMPORTANCE OF BEING AN OWMA MEMBER
"The OWMA is a great place to get advice from when you are having any issues."
---