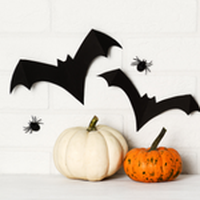 Monsters, Princesses, and Ghosts will soon flood the streets near you in celebration of Halloween. It is a night of fun, candy, and friends, but it is also a time that requires an increased focus on good driving habits to make sure trick-or-treaters and our roads remain safe. According to StatsCanada, there are estimated to be over 4 million children of prime trick-or-treating age (5 to 14 years), and that's a lot of kids potentially on the road when its dark.
"At Ontario Waste Management Association (OWMA), ] we recognize the importance of road safety. The stats speak for themselves when it comes to the need to improve the focus and positive actions on the road," said Michele Goulding, Director of Finance & Member Services, OWMA. "We're committed to helping spread the message about what all drivers can do to help keeps the road safe every time they get into a vehicle."
Drivers must ensure that all pedestrians remain safe on Halloween night and every day throughout the year. A significant cause of accidents on the roads continues to be distracted driving. In fact, Halt.org says that "80% of collisions that take place have some form distraction as a contributing factor." As we approach Halloween night, it is a good opportunity to remind yourself of your role in keeping the roads safe.
Share the roads safely with pedestrians this Halloween by following a few simple road safety rules: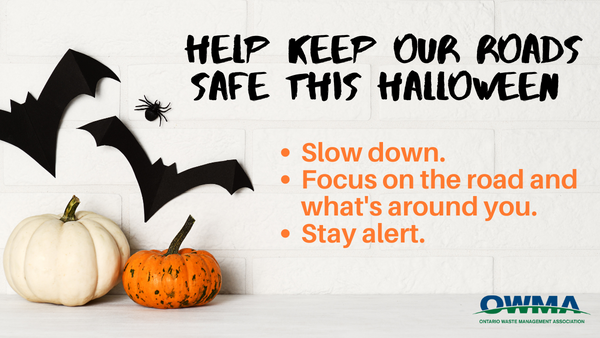 For more tips, please click here.
---