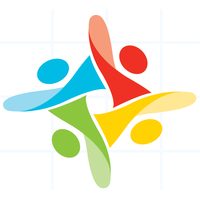 THE 9TH ANNUAL CANADIAN WASTE TO RESOURCE CONFERENCE (CWRC)
The 2018 CWRC - just a few short weeks away - have you registered yet? Don't miss out on the chance to hear speakers in areas of Organics, Green Energy, Recycling, Operations/Waste Disposal and New Technologies. The CWRC is being in conjunction with the CWRE – Canada's Waste and Recycling Expo. Free passes to the CWRE provided to all registered CWRC attendees.
MINISTER OF ENVIRONMENT, CONSERVATION AND PARKS IS CONFIRMED TO ATTEND – Hon. Rod Philip
Hear from Honourable Rod Philip – Minister - Ministry of Environment, Conservation and Parks – as he addresses the CWRC delegates during the closing Luncheon.
Visit the CWRC website at www.cw2rc.ca for full details on who is speaking and how to register today to attend.

With over 300 special guests, speakers and participants, the Canadian Waste to Resource Conference is an event not to be missed!
The 2018 Conference includes:
endless networking opportunities!
For more information about the CWRC, and to register - log on to www.cw2rc.ca. For more information about sponsorship opportunities and further details, contact Conference Manager Michele Goulding at mgoulding@owma.org
All delegates are invited to attend the Waste and Recycling Expo - taking place at the Enercare Centre (adjacent to the Beanfield Centre) - free of charge - Use this link to register today for the CWRE https://l.feathr.co/Waste-and-Recycling-Expo-2018-CWRE_Ontario-Waste-Management-Association-w
The OWMA is very proud to be the owner of the CWRC and co-sponsor of the CWRE - come out and meet the exhibitors at the CWRE - stop by the OWMA booth and say hi to staff and bid on the EREF auction items.
---