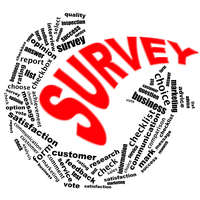 Ontario Auditor General Waste Management Survey
The Office of the Auditor General of Ontario regularly conducts value-for-money (VFM) audits in various areas that relate to provincial government programs. They are currently doing work regarding industrial, commercial and institutional (IC&I) non-hazardous waste. To help ensure they have a full understanding of the issues and areas of public policy that could be improved, the Auditor General is conducting an online survey of waste service providers.
This survey is being distributed by OWMA to our members. The survey is completely confidential and anonymous (it does not require any identifying information). Questions focus on the nature of how waste is collected, transferred, recycled, and disposed of after it leaves IC&I generators, and challenges waste service providers face in waste diversion.
We encourage you to take the time (approx. 10-15 minutes, or 30-35 minutes for larger businesses that provide more waste services) to complete the survey as it will help inform future policy and regulatory decisions by the Ontario government.
Survey link: http://oursurvey.ca/OAGO_OWMA
They are asking that members complete the survey by no later than Friday May 29, 2020.
Who is this survey for?
This survey is for waste collectors, transfer stations, material recovery (sorting) facilities, processing facilities, compost or anaerobic digestion facilities in Ontario that handle any amount of non-residential, non-hazardous solid waste.
Who in your organization should complete this survey?
The respondent should be in a position to answer general questions (in consultation with other staff, as needed) about:
your waste management operations

the flow of waste (sources and destinations)

breakdown of waste stream, and

challenges to diversion for your facility or service (such as costs, contamination issues, etc.)
One respondent may answer for multiple facilities operated by your organization, or you may wish to have separate respondents for different divisions or facilities. However, we ask for only one respondent to answer questions about any specific waste facility or collection service.
---