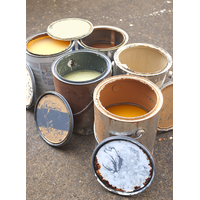 Today, as part of a larger "red tape reduction" announcement by the Ontario Government, the Ministry of the Environment, Conservation and Parks confirmed it will move forward with creating an electronic system, to be redeveloped and managed by the Resource Productivity and Regulatory Authority (RPRA), to allow businesses and governments to better track and report on hazardous wastes. Amendments will affect the Resource Recovery and Circular Economy Act, 2016, the Environmental Protection Act, and the Waste Diversion Transition Act, 2016.
The government will change the Resource Productivity and Recovery Authority's mandate to include the development and delivery of digital waste and resource recovery reporting services. This new online system will capture tracking and monitoring of the storage, transportation, recycling, recovery and disposal of hazardous waste.
OWMA has long advocated for updated, centralized electronic tracking and monitoring systems to monitor movement of materials such as hazardous waste and contaminated soils. RPRA does have the appropriate level of independent authority and expertise to ensure monitoring and compliance with regulatory requirements.
A province-wide online system that tracks movement of waste materials in real-time will be a positive improvement compared to the current system, that sees hundreds-of-thousands of paper-based manifests needing to be processed annually. OWMA looks forward to further discussions with the government to ensure any new reporting systems have maximum functionality, such as providing the ability to link to waste sector data systems, and permitting users to download their information directly into the registry.
For more information on the complete announcement, please visit the Ontario government news release.
---