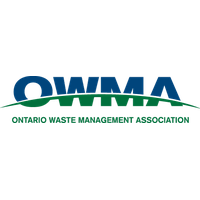 OWMA is pleased to announce that Denis Goulet, President, Miller Waste Systems Inc. will take over as Interim Chair of the OWMA Board following the recent decision of Nicole Willett to step down from the Board. This appointment is effective immediately. Nicole's passion and commitment will be missed, and OWMA would like to thank Nicole for her ongoing leadership and outstanding contributions she made to the association, including leading the association's successful advocacy for a modernized Blue Box recycling system in Ontario.

In addition, OWMA is also pleased to announce the appointment of two new Directors to the Board: Tracy Black and Mike Deprez.
Tracy Black is the General Manager for Waste Management and leads the company's collection, landfill, transfer, and recycling operations across Canada. Tracy is a seasoned executive with over 15 years of financial and operational leadership experience with large multi-national companies. Prior to joining WM in 2011, Tracy spent 6 years in the audit and assurance practice of Ernst & Young and 3 years as a finance leader for Agrium Advanced Technologies. Tracy is a Chartered Professional Accountant (CPA) and earned her Bachelor of Business Administration from Wilfrid Laurier University. Tracy currently resides in the Kitchener-Waterloo area with her husband and daughter.


Mike is the Vice President, Transfer and Disposal at Walker Environmental Group Inc. Mike is currently responsible for some of the largest disposal assets in Ontario. Mike has been with Walker Environmental for more than 20 years, and in his previous roles, he was Director Business Development and General Manager – Sales. Mike has a BBA from Brock University and has been trained in strategy at NYU and negotiation at Harvard.

Please join OWMA in welcoming Tracy and Mike to the OWMA Board of Directors and welcoming Denis back to the role of Chair.

To meet OWMA's entire Board of Directors, please click here.
---