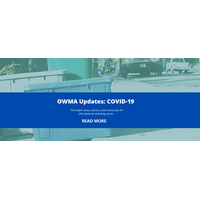 Province Enacts Stricter COVID-19 Enforcement, Travel Restrictions, Public Health Measures
Effective 12:01AM on Saturday, April 17th, the provincial government has implemented tighter restrictions on the stay-at-home order. These changes include:
Police will have authority to require individuals to provide their home address and purpose for not being home, and authority to stop vehicles to inquire about an individual's reasons for leaving home;

Travel at border crossings between Ontario and the provinces of Manitoba and Quebec will be restricted with the exception of purposes such as work, medical care, or transportation of goods.

Prohibit outdoor social gatherings and organized public events;

Close all non-essential workplaces in the construction sector;

Reduce capacity limits to 25 per cent in all retail settings;

Close all outdoor recreational amenities, such as golf courses, basketball courts, soccer fields, and playgrounds;

Emergency orders currently in force under the Emergency Management and Civil Protection Act extended until May 5, 2021.
Other information:
As of April 15, 2021, under O. Reg 82/20, Schedule 2 Section 34(ii), waste management services are considered essential and exempt from closure requirements:
O. Reg. 82/20 - SCHEDULE 2 - BUSINESSES THAT MAY OPEN:
34. Businesses that deliver or support the delivery of services including:
ii. Collecting, transporting, storing, processing, disposing or recycling of any type of waste.
2nd payments of the Ontario Small Business Support Grant would start to be made early next week;
You can get information on booking a vaccination by entering your postal code at: https://covid-19.ontario.ca/ontarios-covid-19-vaccination-plan#phase-2

Waste management workers are in Second Group of Phase II scheduled for April-June 2021;

25% of future vaccine allocations will be dedicated to the 13 public health regions with historic and ongoing high rates of COVID-19 transmission.
You can find your Public Health Region here.
Get tested if you have COVID-19 symptoms, or if you have been advised of exposure by your local public health unit or through the COVID Alert App. Visit Ontario.ca/covidtest to find the nearest testing location.
Hot Spot communities are listed below: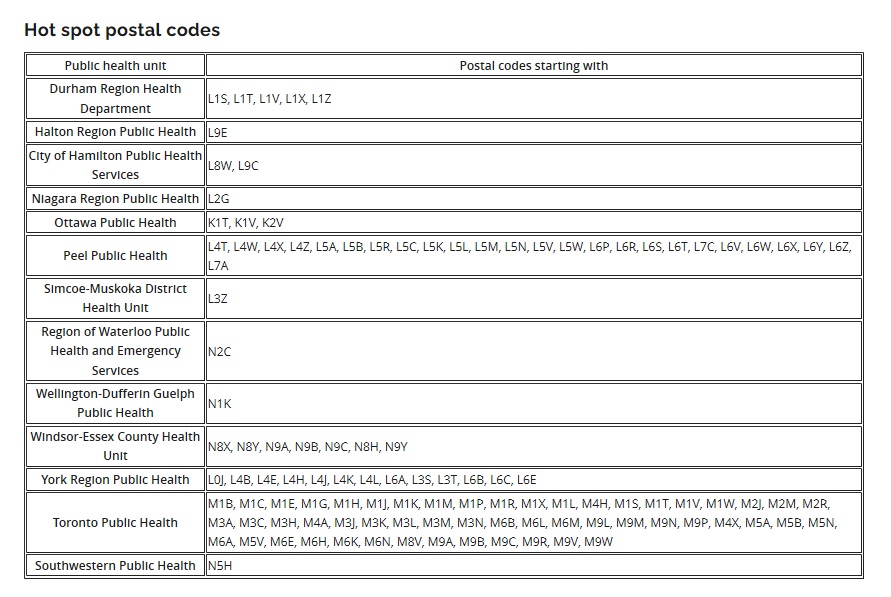 ---