Thank You to Our Presenting Sponsors:
Thank You to Our Supporting Sponsor:
​​​​​​​
OWMA's Women of Waste (WoW) subcommittee will be hosting a virtual Learning Series focused on the skills of Persuasion and Negotiation.

The first session will focus on the topic of Persuasion and will be held in December with two convenient options to attend:
December 6 from 7:30 p.m. - 9:00 p.m.

December 9 from 12:00 p.m. - 1:30 p.m.
While a nominal registration fee of $15.00 will be charged to participants, if you are unable to participate in the session due to financial restraints, please get in touch with OWMA. Through the generous support of sponsors, we will be able to waive your registration, no questions asked.
For more information about sponsoring the upcoming session, please click here to review the sponsorship package. Scroll down to the bottom to purchase a sponsorship package.

This informative series is presented by the OWMA WoW subcommittee and supported by the Ontario Chapter of Solid Waste Association of North America.
PRICE: $15.00
REGISTER:
December 6 - Click here

December 9 - Scroll to the bottom to register
Dan Riehl
Articulus, Inc. Founder
Corporate Storyteller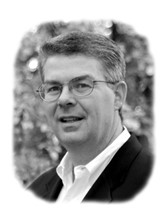 In his career, Dan has worked for a variety of technology companies such as IBM, Schlumberger, Landmark Graphics (Halliburton), Mechanical Dynamics (MSC Software), and Applicon. He is a degreed Engineer that has a passion for communications that move people to action.
He launched Articulus in 1999 to help selling professionals improve their sales presentations skills and messaging.
"I found that it wasn't the best technology that always won, but the best story about a good technology usually did win"
In 2003 was invited to speak at the Halliburton President's Forum on Leadership to bring persuasive communications skills to leaders and has been working with leaders on improving their advocacy ever since.
"Leaders don't see themselves as sellers, but some of the toughest selling is for a new idea and inside your own company. I have had people tell me how easy it is to sell the customer, but find it very difficult to sell to their own company."
From 2012 – 2019 Dan participated in a series of leadership forums at Waste Management. The focus was to prepare future top leaders in the area of Persuasive Leadership.
Dan currently works with leaders at companies like Waste Management, HP, Oracle, Walmart, ConocoPhillips, Technip, and Halliburton. I have personally witnessed over 12,000 presentations that form the basis of a process we teach to leaders to help them inspire others to action.
I always tell people that if you really understand how the human brain processes information to make decisions you would change the way you communicate to that brain. Get the message right and you can change people's minds.
Dan is the co-author of a soon to be released book called, "The Corporate Storyteller".