Activating strong female participation and engagement in the waste management and recycling industry
W2RO Women of Waste (WoW) subcommittee launched in 2021 to provide enhanced support, engagement and value to women across the sector. The WoW subcommittee's mission is to develop and support initiatives empowering strong female participation and engagement in the waste management and recycling industry.
One of the first initiatives completed was research to help understand the needs and views of the sector. The results of the survey is assisting the subcommittee in enhancing the support for women across the waste management section. Beyond the research, initiatives in the works will include outreach to like-minded groups, hosting targeted events based on some of the intel received from the survey and developing material for younger females still pursuing their education.
The purpose of this web page is to provide you access to the latest information from the subcommittee; meet subcommittee members; find out about upcoming events, and so much more!
Read the latest news from the Women of Waste subcommittee: 
June 9, 2023 - Wow Subcommittee Looking for Participants

May 5, 2023  - Wow Subcommittee Partners with the Caledon Embers & Girl Guides

April 18, 2023  - Using AI to reduce costs while increasing operational efficiency

March 22, 2023  -  Sharing the Latest Results from W2RO Members

February 22, 2023 - Declutter for a Cause 

November 30, 2022 - Showcasing and Celebrating the Women of Waste - Erin Agro

November 16, 2022 - Showcasing and Celebrating the Women of Waste - Cynthia Lucar Diaz

November 2, 2022 - Showcasing and Celebrating the Women of Waste - Frances Pritchard
 
October 19, 2022 - Showcasing Impact in Waste Reduction and Diversion and the Circular Economy: Julie Hordowick
September  7, 2022 -  Showcase the Achievements of Women in Waste
 
August 19, 2022 - WoW: Terms of Reference 2022
 
August 10, 2022 - Meet the New WoW Subcommittee Members 
 
June 1, 2022 - OWMA Women of Waste (WoW) Call for Members
 
March 8, 2022 - The WoW Subcommittee is proud to join the conversation on International Women's Day
 
January 26, 2022 - WoW update: A look behind...a look ahead
 
January 21, 2022 - WoW research summary now available 
 
January 21, 2022 - Meet the Women of Waste subcommittee members
 
November 2, 2021 - WoW update  
 
March 8, 2021 - Celebrating the Women of Waste - Blog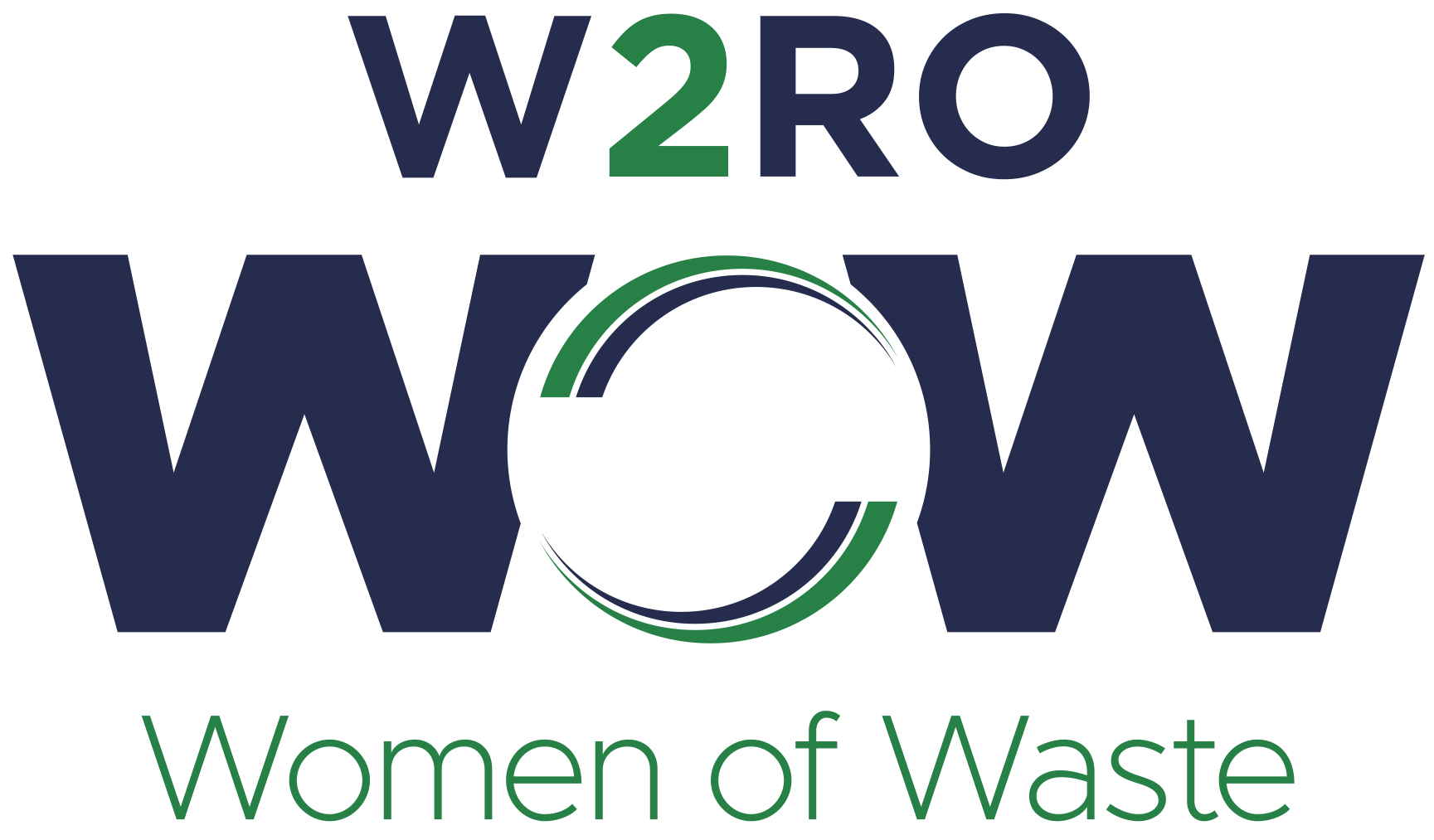 UPCOMING EVENTS

Waste Reduction Week is quickly approaching (October 16 – 20, 2023) and with that brings Waste to Resource Ontario (W2RO) Women of Waste's Waste Reduction Spotlight on women who are reducing waste and expediting our transition to circular economy.
These spotlight nominations will be available to anyone who is a W2RO member either via self-nomination or nomination by others.
We welcome submissions that reflect a diverse range of involvement in the waste diversion and the circular economy. You or the nominated individual do not need to have professional experience to submit a nomination. Please note that by submitting a nomination, you consent to the W2RO posting your name (either as nominator or nominee) and content on the W2RO WoW webpage. 
AWARDS
One Spotlight
Two Honorable Mentions
GUIDELINES:
Must be a member of W2RO
Not a member? Join Now
Deadline for nominations: October 10, 2023
A short biography & headshot of the nominee must accompany nomination form (section 8&9) of form.  Alternatively, email to info@owma.org
Nomination awardees will be contacted on October 13, 2023.
The WoW Waste Reduction Spotlight will be further highlighted on the W2RO website and at the Canadian Waste to Resource Conference in the Spring of 2024. 
If you have any questions, please contact the W2RO office at (416) 674-1542 or by email at info@owma.org.

WoW Subcommittee
Co-Chair:
Beverley Newman, Manager of Innovation & Optimization, WM
Co-Chair:
Annie Ironmonger, Director of Business Development,  Convertus Group

Subcommittee Members:
Paulina Leung, Chief Sustainability Officer, Emterra Group
Andrea Ivanovs, Advisor, Waste Collections, Regional Municipality of Peel
Rachael Graziotto, Business Development and Operations Strategist, Covanta Environmental Solutions Inc.
Trish Edmond, Principal, Senior Environmental Engineer, WSP
Kayla Kleber, Sales & Marketing Manager, Nova Products
Jennifer Hincks, Operations Manager - Canada, Big Truck Rental
Meet the Women of Waste Subcommittee members - Click here to read their bios.
 
To read the Women of Waste (WoW) Subcommittee Terms of Reference.