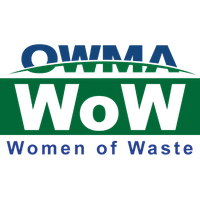 OWMA's Women of Waste (WoW) is looking for 2 new members to join the subcommittee starting July 1st. We are a dynamic and fun group that is passionate about activating strong female participation and engagement within the industry.
The time commitment is approximately 1 to 4 hours per month, and you would be involved in providing enhanced support, engagement, and value to women across the waste management and recycling sector.
Don't forget to check out our Terms of Reference for more details to see if this is a good fit for you!

Key Dates:
June 15th – Deadline to submit the attached form if interested in joining

June 20th – 24th - Applicants that are being considered for the positions will be contacted for a virtual meet and greet with the current members

June 27th – Successful candidates will be announced

---