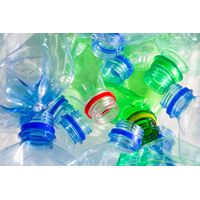 Burlington, ON., (January 27, 2021) – Ryse Solutions and parent company, Emterra Group, have joined The Canada Plastics Pact (CPP). In the first Canadian pact of its kind, CPP members are united behind a vision of a circular economy for plastics, in which plastics stay in the economy as a valuable resource and out of the environment.
CPP Founding Partners Emterra Group and Ryse Solutions deliver solutions to help companies become more circular.
Plastics play a vital role in our society. However, the take-make-waste model means millions of tonnes of plastic (in Canada: 3 million tonnes a year) escape into the environment, end up in landfills or are burned. This translates into billions of dollars of valuable materials that are lost to the Canadian economy. Read full press release below.
---