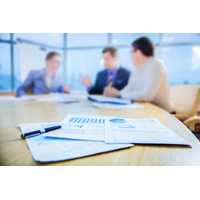 Beginning in 2000, Ontario introduced a four-phased overhaul of the vehicle weights and dimensions regulations. The reforms resulted in Highway Traffic Act Regulation 413/05, Vehicle Weights and Dimensions (VWD) for Safe, Productive, and Infrastructure-Friendly (SPIF) vehicles.
SPIF vehicles are designed to perform more safely and within an acceptable amount of space. They are also designed to better protect bridges and pavement from excessive wear while maintaining industry productivity.
Initial grandfathering for Phase 4 impacted vehicles, the last phase of the regulatory reforms, will be coming to an end on December 31st, 2020. Any non-compliant vehicle older than 15 years of age will be deemed non-SPIF. The vehicle can either be upfitted to become SPIF compliant or continue to be operated at non-compliant weights as set-out in O.Reg. 413/05, Table 32.
If the vehicle is less than 15 years of age, extended grandfathering permits will be issued upon request to continue operating in the pre-regulatory reforms' regime as set-out in the Highway Traffic Act until the vehicle reaches 15 years of age (20 years for a cement mixer).
Extended grandfathering permits are issued against the Vehicle Identification Number (VIN) of the vehicle in question and are fully transferable upon sale for the life of the permit. No renewal is required as this is a one-time purchase. The cost for the permit is $448.75.
The application for permits will be posted on the MTO permit application website.
---