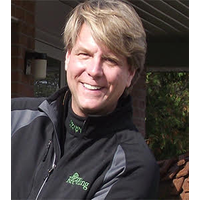 It was an opportunity that came Jim Graham's way in 1997. Twenty years later, the man at the forefront of TRY Recycling is still making the most of it.
His schooling suggested a much different career path, but when a chance to work in an industry with plenty of promise presented itself, the man with the History degree saw a bright future.
"I wore a lot of different hats when I was younger," recalled Graham. "I have a commercial pilot's license, a History degree, was thinking about law, had a couple of small businesses and was a home builder. I was also a partner in a heating and air conditioning company. I tried a bunch of different things."
That lengthy list also includes time in the sand and gravel business.
"I grew up in it," said Graham. "An opportunity to lease a grave pit came up, so I got into that business. From that, my father was one of three partners in TRY Recycling. They were getting ready to sell it and I couldn't find a lot of gravel properties to purchase – all the big guys had bought the gravel reserves – so I said, 'Let me take a look at TRY Recycling.'"
Graham immediately liked what he saw.
"Two things caught me: the opportunities in the waste business – it was and still is a very young industry, with lots of opportunities," he noted. "Secondly, a lot of the equipment and cost accounting was very similar to the gravel business. The combination of a new field coupled with the business foundation required to be successful really appealed to me."
TRY Recycling, based in London, ON, has enjoyed numerous successes under Graham's guardianship as owner and CEO.
In the past 25 years, TRY has recycled over 4 million tonnes of material and is a leader in environmental stewardship in Ontario.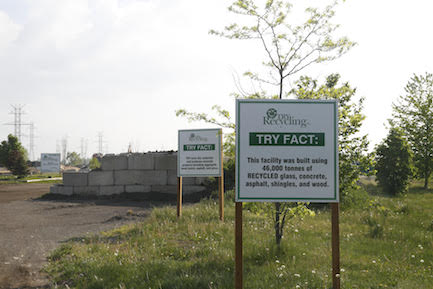 The company helps business and homeowners find a place for leftover renovation or demolition materials, as well as contractors with construction and demolition materials to dispose of. It also assists people who are tasked with clearing out a garage or basement, or cleaning up their yard.
"I guess some of the things I'm most proud of is that first of all, we've been able to divert so many materials from landfill," said Graham. "As a recycling company, we've really focused on the construction demolition sector, those low-hanging fruits that in many other places continue to go to landfill, but we're able to convert into reused materials.
"The other thing that comes to mind is seeing us grow from a small company with a handful of folks and having that same handful of folks with a much larger reach in our region, handling more materials and providing more services. We've got a good team."
A team prepared to adapt to the ever-evolving landscape of the recycling industry and the challenges that come with it.
"Optimistically, there are just so many great ideas on how to turn materials that are deemed waste into a valuable resource," said Graham. "Some of the challenges are that landfill sets the price. So, when you are looking at what the cost equation is, the cost of disposal is still the biggest indicator as to whether you can get those materials and how much you have to process them into a new material."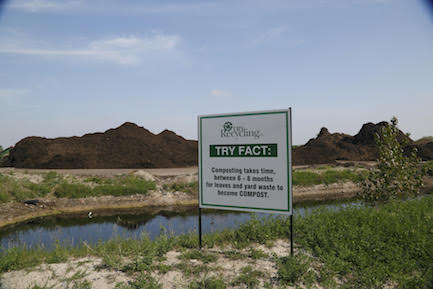 When he's not at the office mapping out the future, short- and long-term for TRY Recycling, Graham stays busy through a variety of pursuits and hobbies.
It's not uncommon to find the father of two – he has an 11-year-old daughter and 13-year-old son – on the water or in the air.
"I have a passion for aviation," said Graham. "I don't get a chance to fly much any more. I've started, founded and chaired several air shows, including the most recent one, Air Show London, which is the largest air show in Canada, and the largest military display in northeastern North America. It's fun being able to do that for the community. We benefit children's hospitals and veterans' care and comfort funds.
"I definitely like to spend some time down south in the winter," he continued. "I'm a water guy. I like fishing and scuba diving. It creates a very full life between running a little business in a young industry, having young kids and also getting to play with airplanes and catch fish once in a while."
What's his best fishing story?
"Last summer, my son and my father, who is 75, we got up to Pickle Lake and were able to spend four days catching monster pike," recalled Graham. "It was great seeing all three of us having a fish on our lines at the same time. It's a great feeling when you get one on the line."
And just like the opportunity that arose for him 20 years ago, it wasn't the 'one that got away.'
"Twenty years – it really does go by quickly, a blink of an eye," said Graham. "I can remember all the milestones we reached, the high points we've had and I'm looking forward to the new opportunities that are out there for us."
---