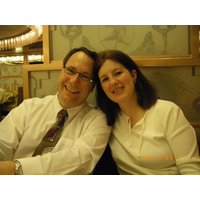 Finding the formula for success
By: Chris Lomon
The opportunity, some 30 years ago, to work alongside a chemist, would ultimately be the catalyst for Jim Halloran's personal success story.
He wasn't quite sure, at least back in 1988, what and where his career path would lead to. That all changed, however, after Halloran struck up a conversation with a person he often interacted with during his time at Hamilton Radiator, a company based in London, Ontario.
"I worked there for about seven years," he recalled. "I worked on the shop floor and then I managed different facilities. As part of that, one of the things I dealt with – when you're working with copper and brass type of radiators – was that everything was soldered and everything had to be cleaned so it work properly. So, we worked with different chemicals. We had caustic soda hot tanks. We had different chemicals to de fume gas tanks.
"I dealt with a chemist who would supply us with these chemicals," continued Halloran. "But waste removal started to become an issue. You couldn't simply dump something down a drain. That side of the business became of interest to me."
So much so, in fact, that Halloran accepted a job offer from the chemist.
"I would sell his products and I'd also arrange for third parties to do the waste disposal," he said. "I liked that better than doing the sales side of that business."
In 1990, Halloran went to work for Safety Kleen Canada, where he spent just shy of eight years.
He achieved success and recognition as a sales and service representative and was offered a Branch General Manager 'troubleshooting' position after only three years in that capacity. He also successfully developed the Chelmsford, Ontario facility, which was standing in 17th position in the organization, into 'the number one in sales growth' facility in Canada.
"I operated several facilities across the country for them," noted Halloran. "I left in 1998 and then spent six months working for two different environmental companies in Ottawa. Then, I started my own company called Waste Care Services, which was in late 1999. It was quite successful, but I made the decision to sell it in 2008."
During his time at Waste Care Services, Halloran managed the cleanup of an arsenic contaminated laboratory at the National Research Council of Canada, and coordinated and supervised the cleanup of fuel contamination at a commercial property in Alexandria, Ontario, which involved partial demolition and reconstruction of the building, including the re-pouring of the basement foundation.
Halloran had further successes as Assistant General Manager (2008-12) and Manager (2012-13), Ontario Oil Division, with Veolia ES Canada Industrial Services Inc.
Over a five-year time period, he successfully brought the Ontario operation from zero oil collection to 10 million litres annually, translating into a revenue increase of $4.5 million dollars per year.
"When I left in 2014, I bought a disaster restoration franchise (PuroClean)," recalled Halloran. "I sold that in 2016."
For just over a year, the father of three has worked with Heritage-Crystal Clean, responsible for their Canadian operation as its New Business Development Manager.
"What I was asked to do was to expand the business," offered Halloran. "My day-to-day is looking for appropriate staff, upgrading our facilities and permits to handle all the different types of waste we want to be able to bring in from industry. I dedicate a lot of time – about 50 per cent of the time – putting together the documentation, drawings, etc., for the Ministry of the Environment to update our permit, as well as the Municipality of Clarington (Ontario), going to meetings, and putting together site plan applications, and working with the construction folks as I prepare the site to put in above ground storage tanks, flammable materials storage facility and oil unit. That's going into our Courtice facility.
"In April of this year, we opened a second service facility in Mississauga to handle our clients on the western edge and the GTA, all the way out to London. There's also bringing in new trucks, having them spec'd, having them built. We're also opening new lines of business, including vacuum services, which should be starting January 2. We're getting ready to export things like used oil to our re-refinery in Indianapolis."
Halloran relishes the role and the variety it provides.
"It keeps me occupied and keeps me from getting bored," he said with a laugh. "It gives me that chance to touch on the operations side as well as the sales. I did sales. I worked for environmental companies in the past. I had my own for nine years. I had to do all those things. You get to understand how operations and sales are not competing, but can actually work together to make a smooth-running operation. When you can bring that and those efficiencies to a company, it helps quite a bit."
What's he most proud of during his time at Heritage-Crystal Clean?
"That I was able to get our draft permit in less than a year, for our ECA for the Courtice facility, and the amount of growth we've had in the last year."
Life, inside and outside of the workplace, is good, acknowledged Halloran, who was a member of the board of the Thousand Islands Habitat For Humanity organization, where he was the Restore Chair.
"In May, my wife and I will be married for 30 years," he said. We have three children. My youngest is 23 and she lives in Kingston. My two boys, 28 and 31, live in the Edmonton area. I also have two beautiful granddaughters. One is seven and the other is one. The only downside is that they are far away. We're empty nesters. But everything is good. I have no complaints."
*
On what it means to be an OWMA Member…
"I think the OWMA brings a level of consistency and a standard to the waste industry that individual firms wouldn't have. They bring a strength for us and it allows us to participate in many things, including committees. Through the OWMA, we get to have a voice, which we wouldn't have on our own. It brings a lot of opportunity that we would never have as individual companies and organizations."
---