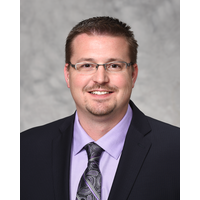 By: Chris Lomon
*
There was a point during his university days when Jim McKay figured he was destined for a career handing out marks. Instead, he's the recipient of marks – top ones – as General Manager, Solid Waste Management Services, City of Toronto.
"I never thought I'd be where I am today, but here I am," admitted McKay, who has been in his current role for just over two years. "I took Human Geography at Brock with the plan to become a teacher. I realized part of the way through university that I didn't want to be a teacher. At one point, I was going to get into doing GIS (Geographic Information System)-type work because it was just taking off at that time. I also looked at doing a Masters in Planning.
"In my fourth year, I got an internship with Earth Tech, a consulting company at the time. By the time I finished my last year of university, they offered me a full-time job (as a Waste Management Planner), so I looked at the option of doing two more years at school to get a Masters or take a full-time job. And I said, 'You know what? I'm going out into the workforce.' And I've been there ever since."
As General Manager, Solid Waste Services, McKay is responsible for all of the solid waste management programs and services for Canada's largest city and the fourth largest municipal waste management system in North America.
Prior to the City of Toronto job, McKay enjoyed a successful career in the consulting industry where he worked with municipalities across Canada and the United States on some of North America's biggest and most innovative Solid Waste projects and programs.
In 2017, he was named by Waste360 as one of the top 40 under 40 solid waste professionals in North America.
"Well, I'm not under 40 any more," he said with a laugh. "But that meant a lot. It's one of those things you look at and realize the things that you achieved before you turned 40. I've always been the youngest guy in the room wherever I've been in my career. But to get that recognition is great. I've always been the type of person that at the end of the day, I'm not a real big fan of individual awards. I'm only as successful as the team around me and I've had the opportunity of being surrounded by great mentorship as well."
Some of whom passed along advice McKay hasn't forgotten to this day.
"I remember someone jokingly telling me, 'There's always going to be garbage – you never have to worry about that going away. So, if you're in the garbage business, you'll always have a job.'
"I've had some good mentorship and leaders to learn from over the years. It's not just about doing the job, it's about doing it well, being proud of what you do, understanding that quality is so important in what you deliver. It's about building up that reputation. It's not only just about being intelligent. It's about being a good, ethical, respectful individual."
Attributes that McKay consistently shares with his team. He's happy to pay it forward.
"You pass along that information to all those around you," he offered. "Once you get into roles like this, I truly believe there's an obligation to bring along the next generation. You are always looking for that next crop of leaders. Fortunately now, in the division, I've got a whole bunch of them that are here. It's about finding ways to bring them along in their careers, the way I brought myself along and others helped bring me along."
What does he see as his most significant responsibility?
"Delivering an integral service to the residents of the City of Toronto," he said. "People expect that when they put their material out in the morning it will disappear and something hopefully good for the environment will happen to it. That's a pretty important role."
But it's far from the only one.
"I'm a totally different person than I was two years ago," he said with a laugh. "Largely, between the media coverage and the politicians, I'm a lot more cynical than I used to be. But it's quite a place to work here. You never know what's going to come up next. You're always under the microscope of the media. One thing comes up and then it's on to the next one.
"One of the things I really like about this job is the City of Toronto is such a big player in the industry. We can do things here that have a ripple effect throughout the industry and we can provide leadership within it. I think that's a really important role beyond just delivering services. We can actually help improve the industry."
It's a busy work life, but McKay manages to always find time for family, even if it means opening his front door isn't always the first thing he does after he leaves the office.
"I have two kids, 11 and 15, that are both active in competitive volleyball," noted McKay. "When I head out – my first stop is usually not home – it's on the way to practice or to pick someone up. I spend time with other parents watching the kids play. Weekends, those are usually tournaments somewhere in North America. That's what keeps me grounded. I also have an incredibly supportive wife and two kids that are actively busy all the time. When I'm not here, it's with my family doing something."
He does manage to carve out some time for himself, usually dedicating a few hours to a favourite hobby.
Forget the man cave, the garage is McKay's sanctuary.
"I used to be a basketball player many years ago," he said. "I also played volleyball. I actually really enjoy watching volleyball. I'm a bit of a classic car guy at heart, too. I just enjoy keeping up to speed on them and I have one of my own, a '68 Mustang When you need a quiet spot, you go to the garage, tinker around for a while and put on the radio. It's very relaxing."
*
On Being An OWMA Member
"I think the OWMA is an incredibly important organization within the industry. I think they've done a lot of really good work over the years in trying to advance leadership positions in the province and in the country, trying to elevate the knowledge level of the waste management industry and the issues we face. They advocate on behalf of its Members for change in legislation to improve the environment, to improve the business environment, the regulatory environment – they do a lot of great work in advancing a number of very complicated, complex files and representing a very diverse membership. They do so much good work in advancing the industry, which is so important."
---