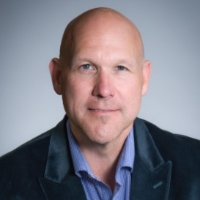 Small-town values, family ties and a chat with his Grade 12 shop teacher all played a part in putting Wayne McDonald on the road to success.
It's only appropriate that a conversation with the District Sales Manger (Central District) for Mack Trucks Canada would take place when he's behind the wheel. His current role, one he's held just shy of five years, sees him rack up thousands of kilometres each year.
And although a large part of his job requires a mindset of looking ahead, on this day, at least for a few moments, McDonald relished the opportunity to look back on how he navigated to this stage in his career.
"I was born and raised in Elora, Ontario," said McDonald, of the picturesque community about 120 kilometres northwest of Toronto. "It was a typical small-town life and a small-town family, with five children. My dad was a mechanic by trade and my mom drove a school bus. My dad being a technical guy – he worked at the same garage/gas station in Elora for 38 years – I ended up hanging around there a lot of the time."
Those hours spent at the shop had a huge impact on McDonald, not only from the life lessons he learned from his father, but also in shaping his career aspirations.
A conversation with a high school teacher further sparked his fascination with trucks and automobiles.
"Working at the shop where my dad was took my interest in cars and trucks to the next level," recalled McDonald. "In high school, you're taking shop classes because it felt like the natural thing to do. When I was in Grade 12 automotive shop, the teacher came up to me and asked what I was doing for summer employment.
"At that time, I was working on a farm. He mentioned a company in Elora, L R W Truck Parts, who was a looking for a kid to work in the shop over the summer. They rebuilt differentials and transmissions for heavy-duty trucks. It got my interest and I worked there for a couple summers as a shop grunt, so to speak."
After his schooling finished, McDonald worked at L R W on a full-time basis, in parts and service, until he was 20.
"I migrated my way to an international truck dealership in Guelph called Rea Trucks," noted McDonald. "They took me on as a parts guy. I stayed there until I worked my way up to being a parts manager. I was there from 1988 until 2003.
When an unexpected job offer arose, he mulled over the opportunity and eventually accepted.
"As things go, you sometimes get approached by the competition, and I ended up being a parts manager at Performance Equipment, which was the name of the Mack/Volvo truck dealership in Mississauga," said McDonald. "It was renamed Vision Truck Group, which is still a Mack/Volvo dealership. I worked there for about a year. I applied to be a district parts manager for Mack Trucks Corporate/Volvo Trucks Corporate. I got the job and that was in 2005.
"I did that for four years before getting a promotion to be in charge of parts, sales and marketing for both Mack Trucks and Volvo, for Canada. I did that until 2013 before I landed this role (District Sales Manager) with Mack Trucks. I crossed the hall from truck parts to truck sales."
While the companies, roles and demands have changed over the years, McDonald's work philosophies have not.
It's an approach he carries with him from his early days and experiences in Elora.
"It was a small town, a small shop and everyone knows everybody," noted McDonald. "If you don't have a good reputation and you don't do a good job, odds are you aren't going to be in business very long. Things that stick in my mind are that do what you say you are going to do, your handshake is as good as your word or any piece of paper, and you stick with what you said you are going to do. That's who my dad was. My parents were hard-working people. A good work ethic goes a long way."
McDonald often reminds himself of that when he's on the highways and back roads during his work travels.
The hours can be long and the weather unpredictable, but there is one major perk.
"Back when I was in parts, I probably spent a good 65 to 70 per cent of my time on the road," noted McDonald. "This particular job, it's a little different. Christmastime is slow, summer can be a little slower, but it can be really busy. You go pretty hard. You'll be at the plant, customer events, trade shows, trade associations, driver events. There's a lot time on the road.
"But I've been able to visit a lot of wonderful places when I was in parts and I still get to see a lot of neat spots in this role I have," he continued. "I loved going to the East Coast. The people there are salt of the earth. They treat you like family. Halifax is exceptional. I also had a great time in Saskatchewan and on Vancouver Island. I made a lot of friendships along the way. You get to see a lot of interesting cities and towns in this great country of ours. Things have worked out well. I'm very fortunate."
A big reason why McDonald always feels right at home, no matter where he happens to be.
By: Chris Lomon
*
Cottage life, net gains, food for thought and a dog's life
"We have a cottage up on Lake Huron we like to spend as much time as we can. Back in the day, I was pretty heavily involved in lacrosse. Our family was a lacrosse family. I played as a kid, up to junior and a little beyond. When I was done playing, I did some coaching and in later years, was the general manager for some junior and senior clubs. I have a lot of great memories and also made some long-lasting friendships. I spent a lot of years in arenas. It was lot of fun. Nowadays, I try to get to the gym just to keep all those restaurant dinners in check.
"My time off includes 2 Vizsla dogs, that are my constant and like children. We hike a minimum two hours a day. Their names are Hazel and Snoz."
---