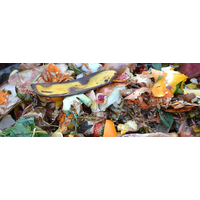 At OWMA's Annual Meeting, on March 6, 2019, the Minister of the Environment, Conservation & Parks launched the "Reducing Litter and Waste in Our Communities: Discussion Paper". The Discussion Paper provides more details on the government's policy direction on the waste management issues outlined in its November 2018 Environment Plan, and can be downloaded here.
The Discussion Paper states three overarching waste management goals for the Ontario government:
Decrease the amount of waste going to landfill

Increase the province's overall diversion rate

Reduce greenhouse gases from the waste sector
Of specific interest to OWMA members are the following government policy commitments outlined in the Discussion Paper:
Increasing Opportunities for Ontarians to Reduce Waste
Harmonize the list of materials accepted in Blue Box programs across the province

Consult on the collection and diversion of additional materials for the Blue Box Program

Transition the existing Blue Box Program to full producer responsibility

Potentially designate new materials for inclusion in the Blue Box, such as small and large appliances, power tools, rechargeable batteries, fluorescent bulbs and tubes.

Gather better information and data to help set targets and develop policies – something strongly recommended by OWMA
Producer Responsibility
Wind up existing waste diversion programs and the industry funding organizations that operate them under the Waste Diversion Transition Act, 2016.
Put in place regulations under the Resource Recovery and Circular Economy Act, 2016 to make producers fully responsible for the materials managed under the existing programs.

The government will lead the transition process, and each new producer responsibility regulation will be fully implemented on the day the existing waste diversion program winds up.
Food and Organic Waste
Will continue to use the Food and Organic Waste Policy Statement under the Resource Recovery and Circular Economy Act, 2016, to provide direction to municipalities, industry, as well as the IC&I sector.

Expand green bin collection systems "where it makes sense" (emphasis added), such as in cities and large towns, targeting urban areas where populations and density make collecting food and organic waste viable.

Develop a proposal to ban food waste from landfills, to be implemented with phased timing, and in close consultation with municipalities, businesses and the waste management industry.
Compostable Products and Packaging
Make producers responsible for the end of life management of their compostable products and packaging.

Encourage municipalities and waste management service providers to adjust processing methods and technologies as needed to support the composting and anaerobic digestion of these materials.
Resource Recovery and Excess Soil Re-use
Have discussions on how best the province might explore opportunities for innovative technologies that recover value from materials that otherwise would be a waste, including through chemical recycling and thermal treatment.

Will consider if certain types/uses of thermal treatment technology should count as waste diversion.

Will set clear rules to support beneficial reuses of excess soil, and work with municipalities and other law enforcement agencies to increase enforcement on illegal dumping of excess soil.
The Environmental Approval Process & Municipal Say on Landfills
Make environmental approvals, including for waste management activities, more expedient and efficient through the continued implementation of a one-year service standard for higher-risk Environmental Compliance Approval requests.

Consider an alternative or streamlined environmental approvals path for proven technologies that recover value from waste.

Look at the role "impact benefit" or community agreements can play in addressing both municipal and Indigenous concerns as well as mitigating potential impacts of landfill proposals.

Ensure consultation between landfill proponents and impacted municipalities, Indigenous communities and adjacent communities happens early in the approvals process.
Notably, the Ministry's discussion paper excludes any commitment to providing municipal councils with a "veto" or final say on landfill approvals, something OWMA vigorously opposed during the initial consultation.
The Litter and Waste Discussion Paper has been posted on the Environmental Registry (https://ero.ontario.ca/notice/013-4689) for a 45 day public review and comment period from March 6, 2019 to April 20, 2019.
OWMA will provide comments to the Ministry following consultation with our volunteer committees and Board of Directors. Individual OMWA members may also want to provide comments directly through Environmental Registry process.
Please contact Mike Chopowick (905-791-9500) should you have any questions or wish to provide input on OWMA's comments submission to the Ministry.
---