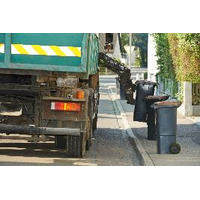 Ontario faces two major waste management challenges. First, waste diversion rates have stagnated, with 2018's overall diversion rate of 25% just slightly higher than the 22% level in 2008. Second, disposal capacity for the 75% of waste that is not diverted is becoming increasingly scarce, with 27% of our waste now being transported to U.S. Landfill sites.
OWMA's ReThink Waste 2022 presents 29 different recommendations to improve waste diversion and resource recovery, build sufficient waste disposal capacity to accommodate future economic growth, and reduce red tape and administrative burdens for Ontario's $4.2 billion waste management sector and its 33,000 jobs. Key recommendations from OWMA's ReThink Waste 2022 report include:
increasing waste diversion targets and adding more materials in Ontario's producer responsibility regulations;
expanding food and organic waste diversion through disposal bans, disposal levies, extended producer responsibility programs, and new rules for compostable packaging
updating enforceable recycling regulations in the industrial, commercial, and institutional (IC&I) sectors;
supporting competitive and sustainable end markets for recovered materials, energy, and chemicals from waste processing;
cutting red tape to enable increased investment in necessary waste systems infrastructure; and,
introducing a disposal levy to conserve landfill space and encourage recycling and diversion.
---