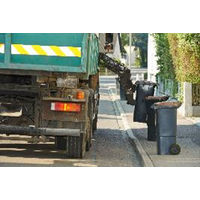 With Ontario seeing an average of over 10,000 new cases of COVID-19 infection per day, the Ontario Waste Management Association (OWMA) is advising municipalities and customers of potential delays in waste and recycling collection due to staff shortages.
According to the Solid Waste Association of North America (SWANA), solid waste officials and haulers in the United States have been dealing with worker shortages, increased residential waste, and evolving COVID risks. The increased transmissibility of the Omicron variant could also result in collection delays in some Ontario communities, and elected officials and the general public are urged to be patient if waste service providers and haulers are forced to adjust collection schedules.
For the latest information on COVID-19 public health measures ands advice, including new rules effective January 5, 2022, please visit: https://covid-19.ontario.ca/public-health-measures
Setting up an Employer-Led Vaccine Clinic
To increase the province's booster vaccination capacity, business groups and large corporate employers may open workplace and community clinics to vaccinate:
employees aged 18 and older, their families and retirees
members of local and neighbouring communities
If you are an employer interested in hosting a clinic, you must meet the following criteria:
provide your own Human and Health Resources (onsite or contracted nurses, doctors or other regulated health professionals who can administer vaccines)
have a facility, or can arrange for an alternative facility in the community, such as a community hall or warehouse, to run a vaccine clinic safely
offer vaccination to eligible workers and community members
As the employer, you must be willing to take on the responsibility of setting up, operating and funding the vaccination clinic. If you meet the criteria, please call the Ontario Together Contact Centre at 1-888-777-0554 to learn more about hosting a clinic at your business or community facility.
---