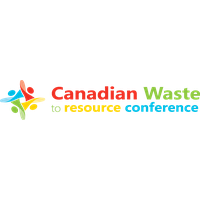 Call for Papers: Interested in presenting at the 2020 CWRC?
This conference is of primary interest to waste generators, stewards, brand owners, municipalities, private waste sector companies and property management companies. If you are involved in any of the following; you will gain insight and be able to share ideas with facility owners and operators, regulators and policymakers, academia and students.
Presentations at the conference will be assigned to different 'tracks' outlined in the Call for Papers form. Speaking opportunities include: general sessions, opening keynotes, a closing speaker. Members of the CWRC Annual Conference Committee are responsible for ranking proposals, speakers, and timelines of topics. Share your insight and knowledge by presenting a paper at the 11th Canadian Waste to Resource Conference (CWRC). Conference speakers gain visibility in the sector, as well as contribute to the advancement of the profession. Presentation papers relating to all areas of waste management will be considered.
The deadline for submission of papers is February 7th, 2020.
Call for Poster Presentations: Submit your research and/or study for presentation at the 2020 CWRC!
Each year the CWRC provides an opportunity for professors and students to
showcase their research to waste and recycling sector experts from government,
municipalities and leading waste management organizations. Poster presenters will have a chance to present their findings during the conference in the poster exhibit area located in a central event space
The CWRC is recognized across the country as "the place to be" for waste management professionals, providing exposure opportunities for research outcomes and for students, or academia looking to establish links within the sector.
The deadline to submit your poster presentation is August 15, 2020.
---