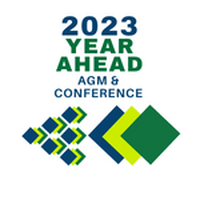 SOLD OUT EVENT!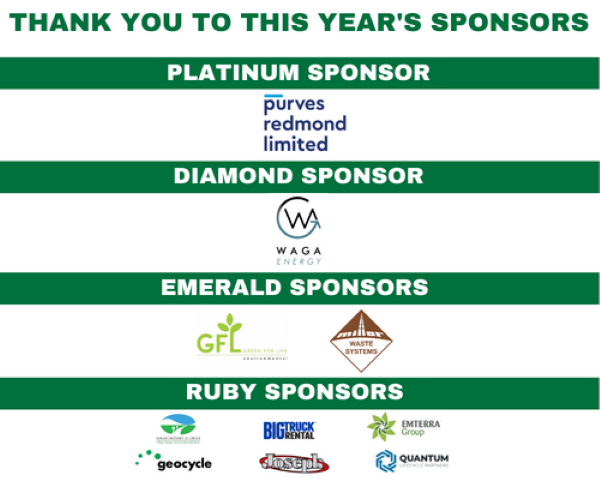 On February 23, join us for the OWMA Year Ahead AGM and Conference to hear from recognized experts and learn more about the most important topics facing the waste and resource recovery sector this year.
Here's a snapshot of the top reasons why you won't want to miss this year's event!
1). Outstanding speakers and agenda you won't find anywhere else.
This year's agenda is jam-packed and will allow you the chance to hear the latest insights, opportunities, and challenges facing the industry and your organization in the year ahead.
Don't miss hearing from a panel of PROs, including Steve Meldrum, CEO, eTracks Tire Management Systems; Gordon Day, Vice President, Ryse Solutions; Maury Shnier, President, Mobius PRO Services; and Clayton Miller, Quantum Lifecycle Partners, and moderated by Michael Cant, Principal, GHD.
You won't want to miss the session with Dave Gordon, Senior Advisor, Waste Diversion, AMO as he provides an AMO EPR Update. In addition, you will gain more insight from the Resource Productivity and Recovery Authority (RPRA) with a presentation on the latest priorities and initiatives at RPRA. Also, hear from Beverley Newman, Sr. District Manager, WM and Andrea Ivanovs, Advisor, Waste Collection, Peel Region, from the Women of Waste Subcommittee as they share their latest survey findings from the industry, which will be essential in your company's hiring and retention strategy. And, so much more! Be sure to visit OWMA's website to review the full agenda.
2). Special members-only pricing
By being a member of OWMA, you can save $200 on registration. The member cost to attend this one-day event, which includes a day of learning and expert speakers, plus reception and dinner, is available to OWMA members for only $300. The value of this conference is truly unmatched.
3). This year's event is back in-person!
The 2023 event is back in-person after two years of being virtual. We're excited to welcome you back to the Toronto Airport Marriot for a day of outstanding learning and networking.
4). Connect with fellow professionals
The OWMA Year Ahead AGM and Conference provides an excellent opportunity to reconnect with the "who's who" of the waste and resource recovery sector. The conference brings together waste management professionals representing business, industry, municipalities, and government, and it is the perfect time and place to network and promote your organization with fellow professionals.
5). 2023 is a year of change – be ready
With all of the changes and advancements taking place in the industry, you will want to ensure that you are on top of it all. Join us to learn the latest insights and actions at OWMA, in the regulatory environment, and in the political arena. This information will be essential to your organization and help you and your teams gain a step ahead for this year.
This year's event takes place on February 23 from 8:30 a.m. – 8:30 p.m. at the Toronto Airport Marriott hotel located at 901 Dixon Rd, Etobicoke, ON.
---