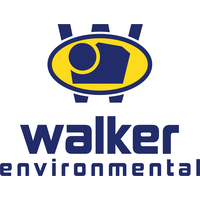 Walker Environmental announced yesterday that it is repurposing a section of its closed east landfill in Niagara Falls into a Resource Recovery Area after recently receiving approval to move forward with the project from the Ministry of the Environment and Climate Change.
The Resource Recovery Area will play a key role in Walker Environmental's operations by diverting more materials from disposal while supporting Ontario's transition to a low-carbon, circular economy.
"The Resource Recovery Area aligns with our landfill diversion goals and presents another opportunity for Walker Environmental to contribute to the circular economy," said Mike Watt, Executive Vice President at Walker Environmental.
"It's a great opportunity to continue to grow the resource recovery side of our business while providing safe and reliable infrastructure for materials that currently cannot be recycled or reused."
In addition to recovering resources, Walker Environmental's new facility will be used to create a number of new products, such as manufactured soils, recycled asphalt products, livestock-feed supplements and alternative low-carbon fuels, which will serve as a replacement fuel for coal in cement kilns and coke ovens.
Another key component of this new facility will be the development of several acres of pollinator habitat to support local agriculture. The OWMA and Walker Environmental recently provided a tour for the Toronto Star to see the company's pollinator habitat areas at its Niagara Falls' location while highlighting our association's new guide on Enhancing Pollinator Habitats at Waste Management Sites. If you haven't already, read the Star's article: Niagara landfill transforms into farm for bees.
---